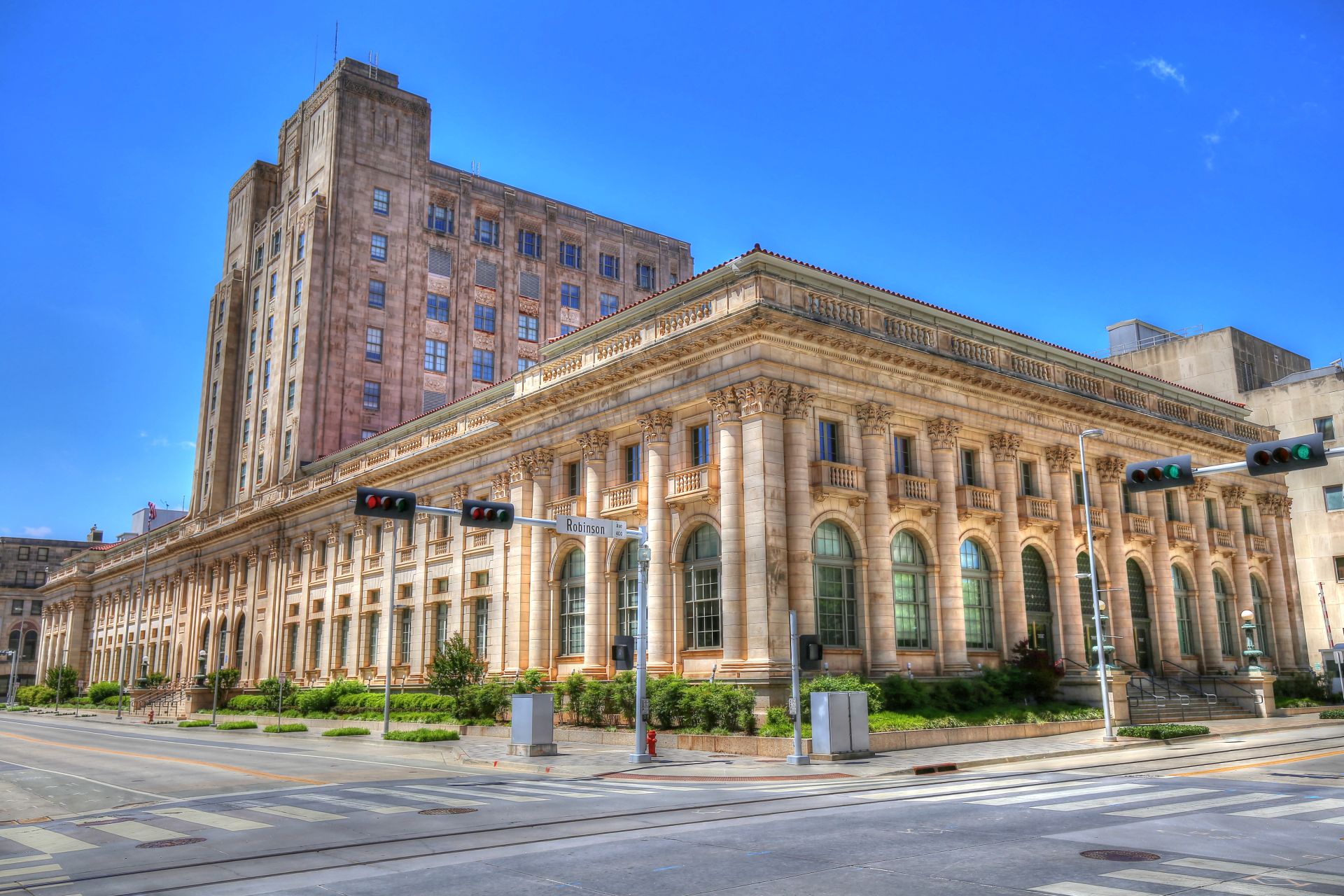 United States Bankruptcy Court Oklahoma City, Oklahoma
U.S. Post Office, Courthouse, and Federal Building (1932)
Built: 1912, enlarged in 1919 and 1932
Supervising Architect: James Knox Taylor
Within a year of Oklahoma's admission into the union in 1907, Congress authorized the construction of a major federal building in what soon became the political and commercial center of the state's capital, Oklahoma City.
James Knox Taylor and the Office of the Supervising Architect designed a three-story Beaux Arts building, the city's first monumental structure, to house the U.S. Post Office, federal courts, and various other agencies. In a familiar arrangement of interior space, the postal service occupied the first floor and the federal courts the second.
In 1919, Taylor's successor, James A. Wetmore, designed an addition that doubled the size of the building but maintained the original design elements. A subsequent addition in 1932 again doubled the size of the federal building and introduced an entirely new design theme. Supervising Architect Louis A. Simon provided a three-story addition that mirrored the existing building and over the central entrance placed a nine-story tower in the modernist style favored for government buildings in the 1930s. The tower, with set-backs and decorative friezes typical of the skyscraper style, made the federal building the tallest in Oklahoma City. The U.S. Post Office and the U.S. District and Circuit courts moved out of the building during the mid 1960's.
The building is currently used by the U.S. Bankruptcy Court for the Western District of Oklahoma and several other federal agencies.